The desire to live a simple, low-impact and mortgage-free life encouraged one couple to think outside the block.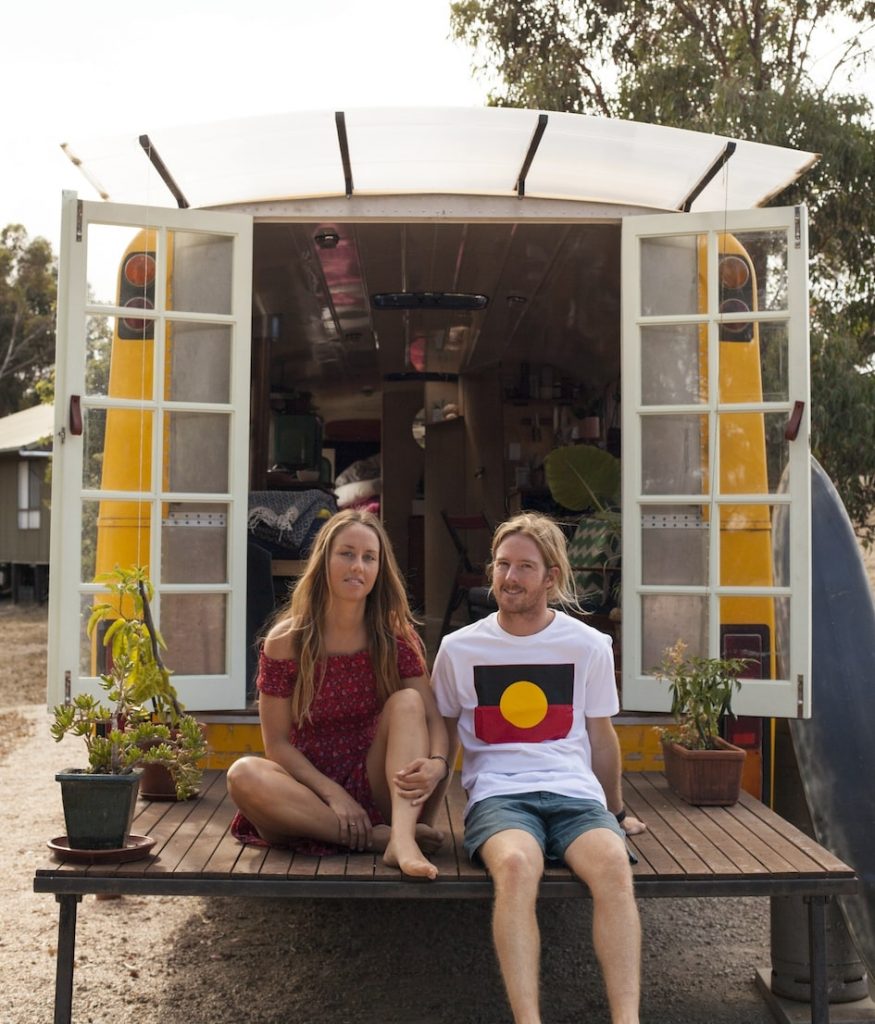 The concept of home rolls alongside Victorian couple Emma Backlund and Felix Marshall.
Yearning to continue calling Victoria's Surf Coast home, but unable to afford rising property prices, the couple got creative with alternative options when building their first home.
"We want to keep travelling, and we knew we could live cheaper and simply without sacrificing the comforts by looking beyond the traditional house," park ranger, Felix, 28, explains.
It was love at first click when they spotted a 1989 former school bus on the Gumtree website. They bought the bright yellow Hino for $4500 from Karcultaby, South Australia, and named her Sandy in honour of both her desert and beach roots.
Living sustainably is paramount for Emma and Felix, and Sandy makes it easier — and more affordable — to thrive off the grid.
"We still flick on a light switch, have a hot shower and cook with gas, but we're not having the same impact as a regular household," explains Emma, a 34-year-old fashion and graphic designer. "We're self-sufficient with solar power, use a selfcomposting toilet, rely on rain to fill the water tank and grey water from the shower and kitchen goes straight out on to the grass."
It took two and a half years to complete their home while working full-time and living in a rental share house. Sourcing recycled materials aligned with their needs to be environmentally friendly and budget-conscious.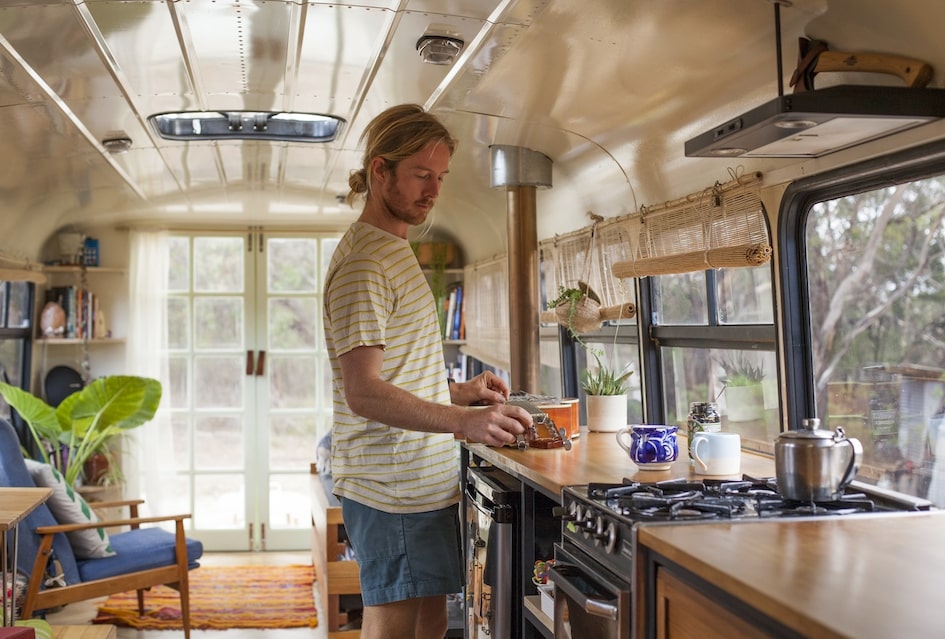 The timber on the rear deck was salvaged from renovations at a nearby beach house, they used an old wetsuit for seals on the front door and made walls out of plywood from former shop fit-outs.
"We both had some building skills, but we've improved them on all levels," Emma says. "We've learnt about building, plumbing, grouting, upcycling cupboards and painting from our loved ones who have helped us out."
With Emma's Swedish roots, it was inevitable the interior would be Scandinavian chic. Timber is at the core of the design, with blonde hues setting a homely tone, and their joint love of surfing featured throughout.
"We wanted it to feel like our own surf shack," Emma says, pointing to the pastel green French doors in the bedroom leading out to the timber deck.
A bright and airy living room has a wood heater and a daybed that can transform into a double bed for guests. The kitchen table extends to seat five, and they've got more kitchen bench space now than in their last rental.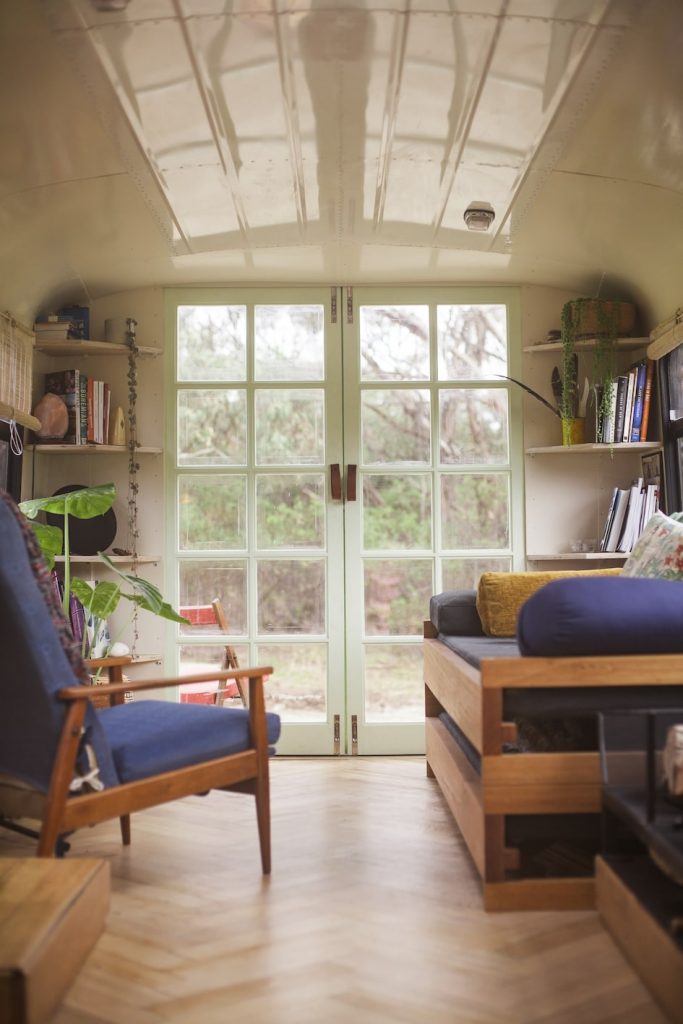 The bathroom has room for a shower, toilet and sink with striking copper tapware, and there are spacious wardrobes and hidden storage nooks throughout.
Sandy is parked on a friend's property, where Emma and Felix rent their patch of land.
The final cost came in at $18,000, but they admit they've saved room in their budget for an extra layer of luxury.
"A loft to sleep in is the next and final plan for Sandy," Felix says. "We'll use recycled timber and tin, and we've already bought a big bi-fold window to take full advantage of our beautiful bush surroundings."