Introducing infants to solid food doesn't have to mean tasteless textures. Nutritionist Amie Harper shows us how to jazz up the journey from milk to mealtimes.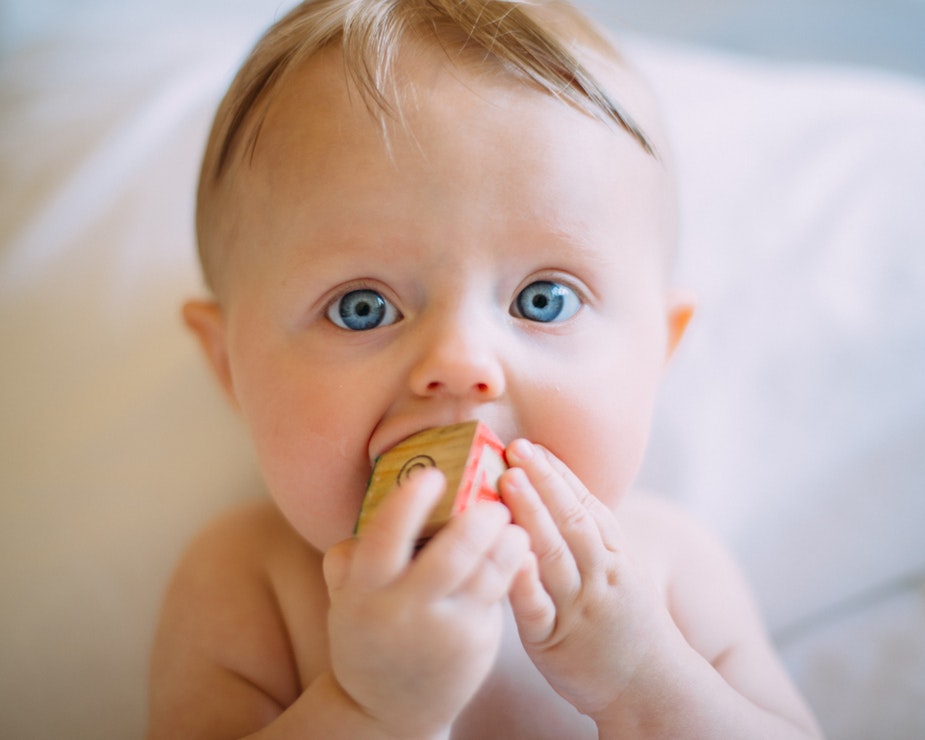 A lifetime of healthy eating habits can begin building from a baby's first meals.
Nutritionist and author Amie Harper says serving up visually-stimulating foods and involving infants in the cooking process from start to finish may help create more curious tastebuds.
"Offering up a rainbow of whole foods from the beginning will pique your child's interest in food and encourage them to become more adventurous eaters," Amie says. "Involving them from picking produce right through to eating it teaches them one of life's basic skills that will serve them forever."
The World Health Organisation suggests introducing solids to infants after four months and no later than six months.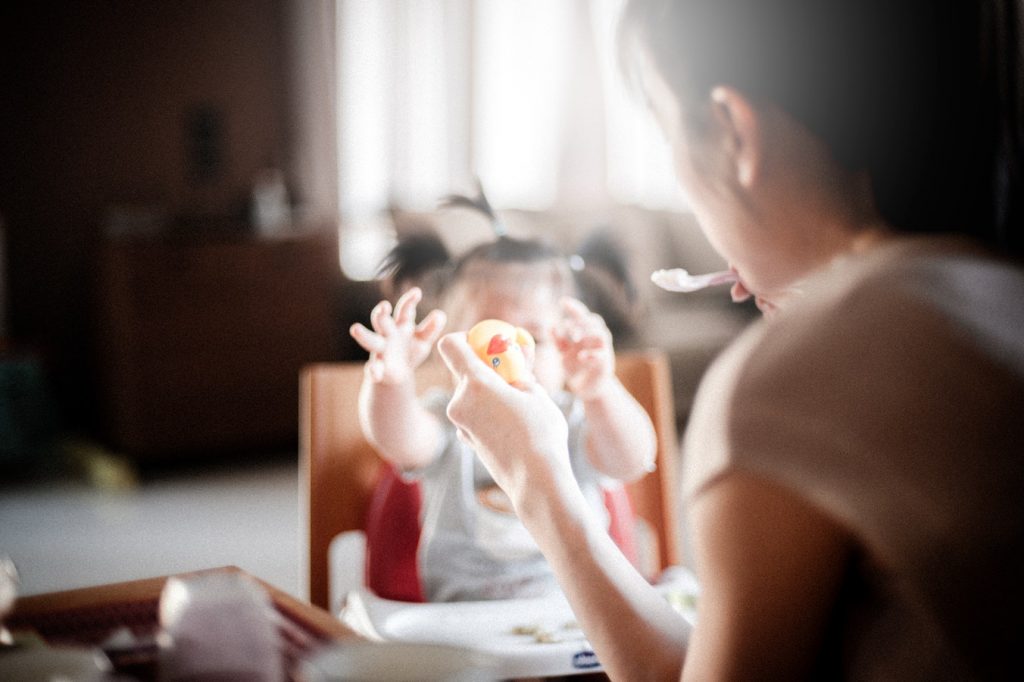 Amie explains that from six months, babies' energy and nutrient requirements cannot be solely met through breast milk, so the need for nutrient-dense food becomes more important.
Amie, 37, who has two children,Pip, 5, and Jim, 3, has written two cookbooks on their eating journeys: Baby Pip Eats and Little Pip Eats. She considers introducing food to little ones as one of the most important jobs as a parent.
"Serving a variety of textures will stimulate little minds intellectually through tactile learning, and physically by encouraging mouth, jaw and tongue muscle development, which assists in speech."
This positive love for food and cooking can begin by getting kids involved in the weekly grocery shop.
"Buying vegetables and fruit you wouldn't normally try or getting the kids to help pick the food involves them in cooking from the very start," she advises. "It allows them to connect with the preparation process and gives them independence."
Load up on brightly coloured vegetables this autumn such as carrots, pumpkin, eggplants and peas.
"These are filled with nutrients required for rapidly developing brains and bodies," she says. "Think in terms of a rainbow to assist with inspiring your food choices daily."
Add foods high in iron, because stored iron from the mother's womb starts to diminish at six months.
"Try slow-cooked meats you can easily pull apart for a softer texture, and tofu or legumes," she suggests.
Spoon-feed yoghurt, paired with softened seasonal fruits, for a calcium hit and add oats to bulk out meals.
Amie suggests starting with easy-to-digest servings. "Begin with small amounts softened or mashed with a fork until your baby is confident and then increase once they gain confidence and an appetite," she says.
Continue to consistently evolve and progress the food choices to align with their development.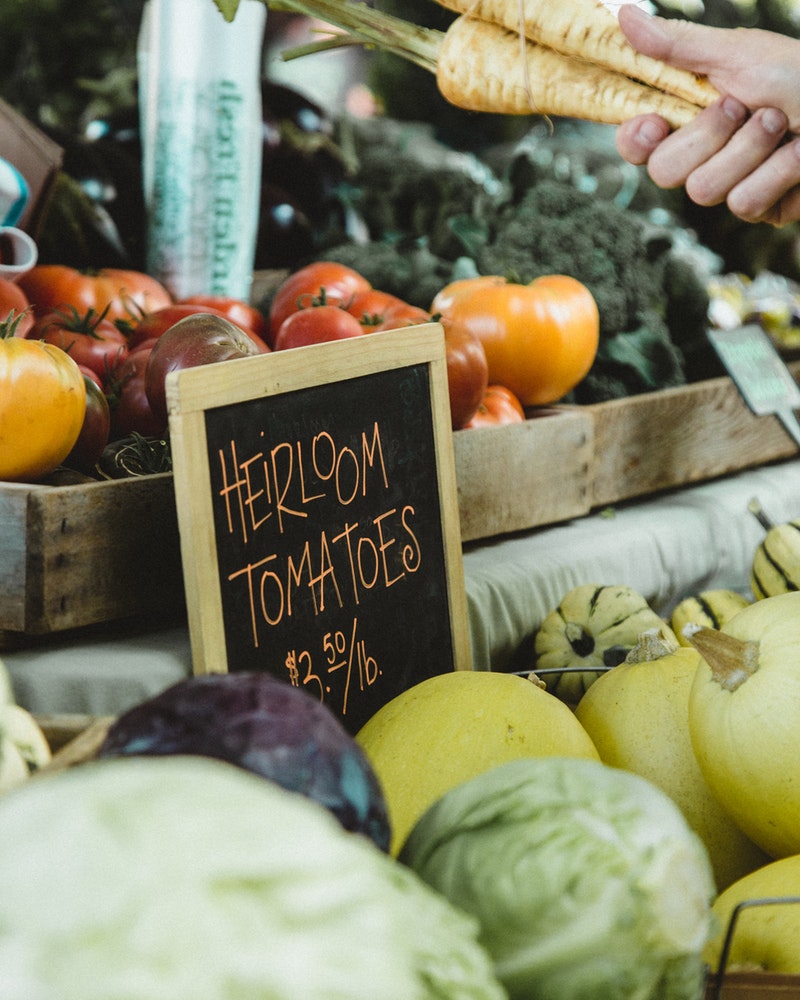 "Include finger food like mini vegetable fritters or leftover vegetable hash browns, scrambled eggs or slow-cooked meats to continue spiking their interest," she says.
A baby's progression to solids doesn't have to mean a lot of food preparation.
Amie recommends using a slow cooker, making larger batches for multiple meals and simplifying dishes so only one meal has to be made for both young and old.
Save for later
Honey, uncooked eggs, whole nuts and reduced-fat dairy are among foods to avoid for learning tummies. Processed foods should also be limited. "This means anything packaged, including squeeze packets and frozen kids' meals," Amie says. "They're OK sometimes, but shouldn't become the norm."
Embrace the mess
Enjoy the inevitable mess that can occur at mealtime. Let little ones explore what they're eating by using their hands and allow your child to control the spoon so they start learning the skill early on. "It's a beautiful time watching your wee one learn, grow and develop," Amie says.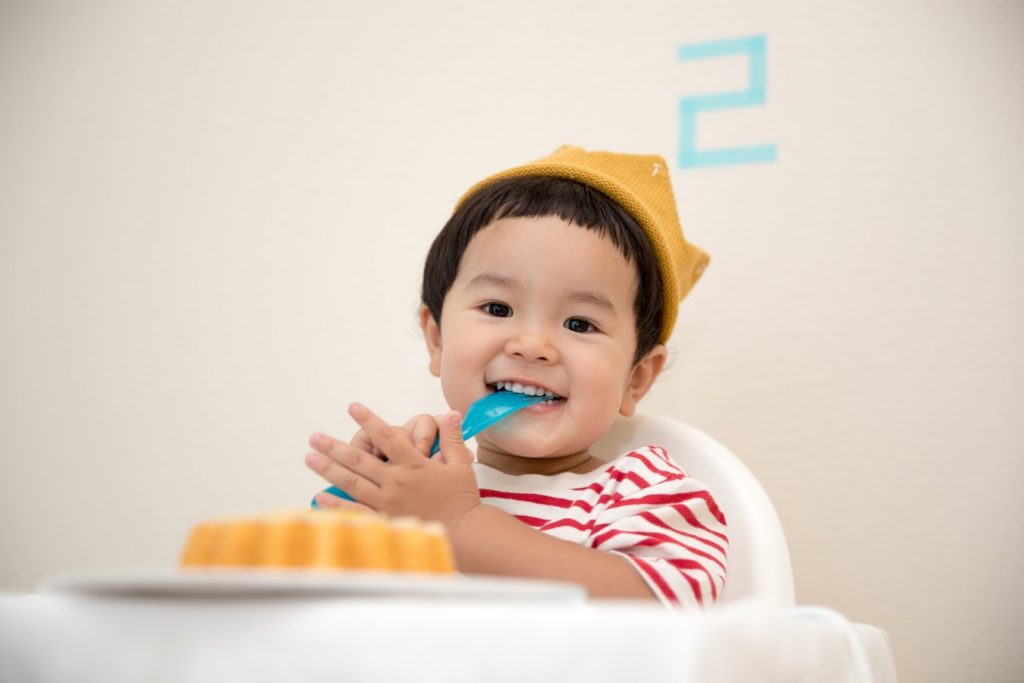 Look the part
Collect cookie cutters, cute cutlery and bright lunchboxes to add colour and fun to preparation —and to set the scene for a happy family mealtime. "A simple fried rice can be moulded into the shape of their favourite characters or sandwiches made into love hearts," she says.
Recipe: Broccoli and zucchini fritters
Published in Baby Pip Eats (available at amieeats.com.au for $24.95.)
Source of protein, vitamins A, C & K, calcium and potassium
Makes about 12 fritters
Serves 1 baby/toddler & family of 4
– 1⁄2 head broccoli, finely chopped
– 1⁄4 cup frozen peas
– 1 zucchini, coarsely chopped
– 1⁄4 cup finely grated Parmesan cheese
– 2 free range eggs, lightly whisked
– 1⁄4 cup self-raising flour
– 1 tbsp mint, finely chopped
– 1 tbsp olive oil or butter
Place the broccoli and peas in a bowl and cover with boiling water. Leave for 5 minutes then refresh under cold water, drain well and set aside.
Squeeze any excess liquid from zucchini using a tea towel or absorbent paper towel. Combine the vegetables with all of the remaining ingredients, except oil, in a large bowl and mix well.
Heat oil in a large non-stick frying pan over a medium heat. Add 1⁄4 cup measures of mixture to the pan and press down gently. Cook for 5 minutes, turning once, until golden on both sides.
Transfer to a plate and keep warm while you cook the rest of the fritters.
Serve immediately with a spoonful of plain yoghurt, or refrigerate in an airtight container and enjoy as a healthy snack. These will keep for two days.
Add two boiled or poached eggs per adult for a filling meal with extra protein, and one egg for each little one. Make sure eggs are cooked through completely for babies under 12 months and pregnant mothers.